A haggis is not just for January and the Bard. We have a huge following and make it all year round. Slow cooked, a Fruit Pig Haggis is rich and much meatier than many of the more commercial varieties.....bootiful! It's already been slow cooked to melt and meld the flavours. All you have to do is warm through to piping hot. See below for cooking details.
We must emphasise, our haggis is soft and meaty rich. It is not an oaty buscuit for slicing like many others.
Cooking: Pre-heat oven to 150 degrees C. Leave the haggis in its casing but remove any Fruit Pig labelling if possible. Wrap in foil and place in a spacious roasting dish (smaller oven proof dish if just cooking a chubb). Pour in boiling water to 2-3cm deep. Re-heat until piping hot in the middle (chubs (see image) take 60 mins, 1.25kg (see image) 90 mins, Chieftain 120 mins). Quickly check water level every 40 mins and refill with boiling water as necessary...if in doubt add some water.
Serving: If cutting up "wi ready slight", be careful of bursting hot juices near exposed faces. Make sure the metal clips are removed before serving. Head to Robert Burns.org for all you need to know for your Burns Night.
Allergens: Gluten (OATS & BARLEY)





A true Haggis
I bought a haggis from Fruit Pig at North Creake Farmers Market last Saturday (4 Aug 18). I have always liked haggis but many today are very greasy, not yours. Fruit Pig haggis looked and tasted much meatier than other haggis I've eaten. It had a wonderful peppery tang and the meat content was succulent and flavourful. This is a true Haggis!
G B





Outstanding produce. Yum!
We absolutely love everything about Fruitpig. 5 star all the way.
Jim Fennell





Best Haggis
Just had with neeps and tatties, bought from our local butcher and it was delicious. We oven baked.
Claire N





Haggis All Year Round!
Tried Fruit Pigs' haggis for virtual Burns' Night. The best I have ever had. Not waiting till next January to have it again - whole family loved it!
Jeff P



Haggis
I feel I need to leave a review as this haggis is so nearly there; however it's a little sloppy, perhaps lacking in oats. The smell and taste is spot on but s a genuine scottish haggis lover, i ask you to please work on the texture. Absolutely love your gluten free black pudding. (Fruit Pig reply. yes, we use much more 'meat' than the cheaper, oatie brands. Not to everyone's taste, but we just love its richness. Thanks for the honest review)
Fiona S





The Best
Without doubt the best Haggis we have ever tasted. Absolutely mouth watering and will certainly become a regular meal. Can't wait to try the Black Pudding.
Gary
Please leave a review!
Please fill in all fields
Thank you
Cooked lamb lungs and hearts (46%), beef suet (13%), OATS, BARLEY, onions, salt and spices.
Our ingredient salt contains E535 anti-caking agent.
Nutrition
Typical values per 100g serving:
Energy - 938kJ, 224kcal
Fat - 16g
of which saturates - 8.1g
Cabohydrate - 10g
of which sugars - 2.1g
Protein - 10.0g
Salt - 1.4g
Allergens: Gluten (OATS & BARLEY)
As per label 3 weeks in the fridge or 6 months in the freezer.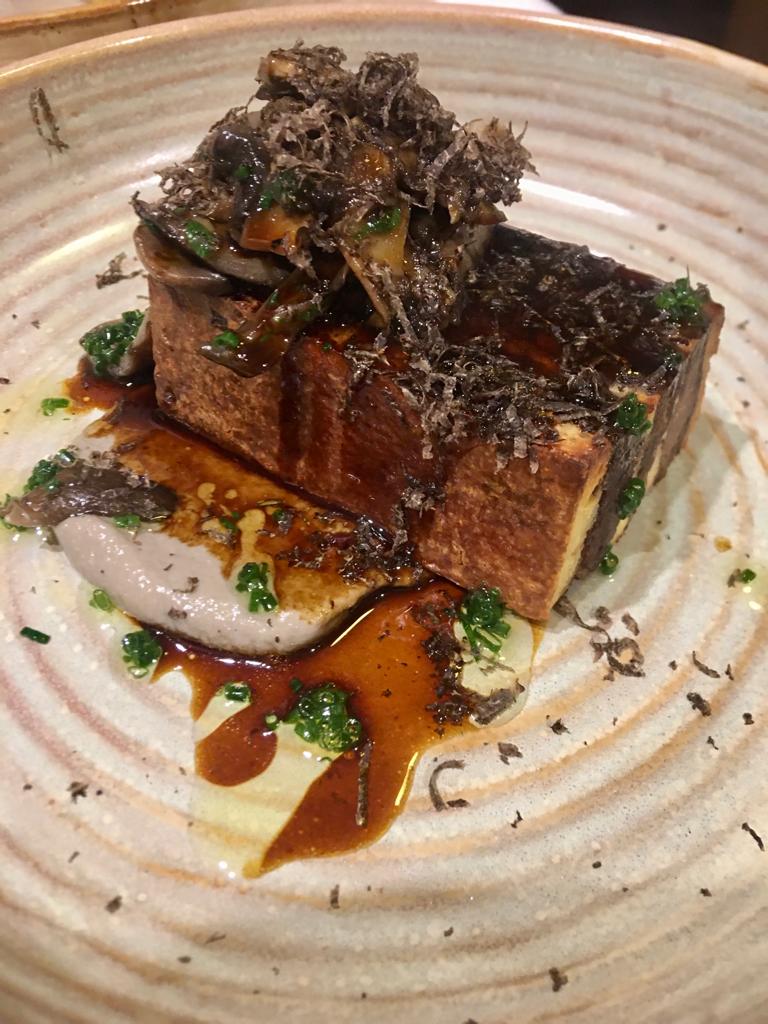 Haggis and Confit Lamb Bread Pudding
View recipe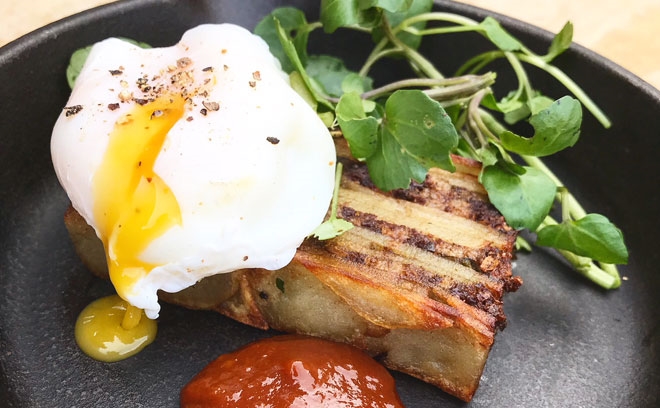 Haggis and Potato Terrine
View recipe
Courier Delivery
We deliver UK-wide using APC Overnight. Our standard delivery is next-day 0800-1200. Our stated pricing is for mainland deliveries and Southern Scotland only. Deliveries to outer islands and remote areas in Scotland costs between £20 - £25; the delivery charge and delivery timescale will be highlighted to you before you commit to purchase.
Tracking notifications will be sent to your email address and mobile number (if supplied during ordering). Do check your spam filter if nothing arrives in your 'inbox'.
We are a small company and strive to give all of our customers the very best bespoke service. On occasion, we can have limited stock and can't guarantee to fulfill orders placed at short notice (but it's always worth calling to check).
Generally, Thursday to Saturday delivery charges are as follows:

Orders up to £19.99 are £9.99
Orders £20.00-£69.99 are £5
Orders over £70 free
Payment
Please pay by MasterCard, Visa, Solo, American Express and your PayPal account. We also accept BACS payments. No cheques please.
Our Commitment
Our couriers endeavour to get your parcel to you on time. However, occasionally unforeseen circumstances mean that this is not possible. Should your parcel not arrive within this timescale, do track your parcel through APC's website. If there are any issues please let us know immediately. If for any reason our products do not reach you in an acceptable condition, please notify us immediately so that we can sort it.
We do not store credit card details nor do we share customer details with any third party.
For further information, please call us on 01945 439455 or send an email
Fruit Pig Company Limited: 6 Anglia Way, Wisbech, Cambridgeshire PE13 2TY. What3Words: nuzzling.caps.taps
Company Registration: 07220239
VAT No: 987 5380 60
SALSA approved and EORI registered